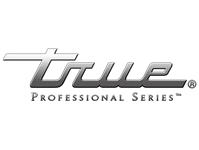 True Professional Series
TWC-24 WINE CABINET 53-Bottle Wine Storage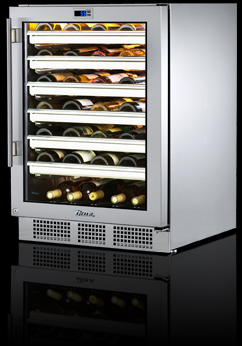 Crafted with extraordinary detail for those who are passionate about wine. You'll keep your favorite vintage in pristine condition with True's refrigerated wine cabinet. The True Wine Cabinet provides wine storage that carefully guards your wine from the elements most likely to damage them - light, fluctuating temperatures, humidity and vibration. No other wine refrigerator matches the sophisticated and elegant look with the commercial performance of the True Wine Cabinet.
---
TBC-24 TRUE BEVERAGE CENTER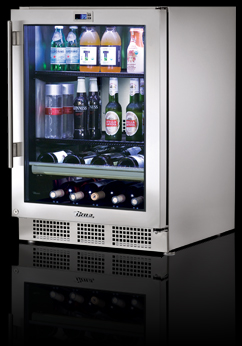 The exceptional craftsmanship of the True Professional Series® is evident in the precise attention to detail and styling of the True Beverage Center. Our exclusive balanced refrigeration system lets you set the temperature as low as 33°F so every time you reach into True's beverage cooler, your drinks are icy cold. The commercial performance of this undercounter beverage center also enables rapid cool down of beverages and maintains them at the perfect temperature so they are ready when you are.
---
TUR-24G UNDERCOUNTER REFRIGERATOR - GLASS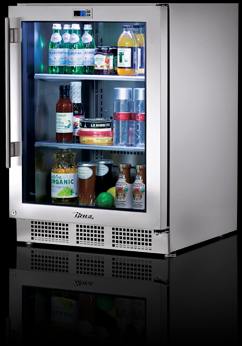 Whether indoors or outdoors, the True Professional Series® Undercounter Refrigerator gives you complete cooling flexibility wherever you need it. A testament to the quality of this line, the glass door version of the True Undercounter Refrigerator is the only glass door model in the industry that is also UL-rated as an outdoor refrigerator. The perfect combination of powerful performance with universal styling, the True Undercounter Refrigerator is an elegant addition to any gathering space in your home.
---
TUR-24 UNDERCOUNTER REFRIGERATOR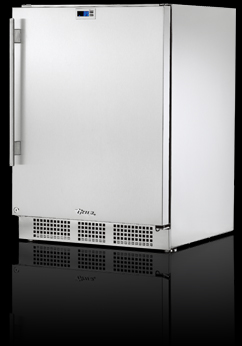 The True Undercounter Refrigerator is the perfect way to enhance your kitchen and living space. This high-performance system brings commercial grade cooling to your home, providing space for all of your extra beverages and food items. This unit can also be used as an outside refrigerator with UL's rating as an outdoor fridge. Whether you are using the True Undercounter Refrigerator to complete your outdoor kitchen, to complement your existing appliances, or as a convenience in your breakfast bar, this flexible refrigerator will suit any application.
---
TUR-24D UNDERCOUNTER REFRIGERATOR - DRAWERS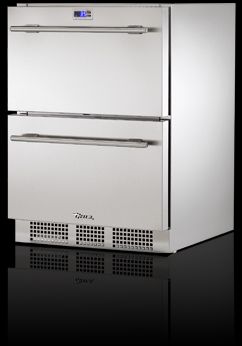 The True Undercounter Refrigerator Drawers are the ideal addition to your home. Designed to provide complete flexibility while also enhancing your existing space, True's undercounter drawer refrigerator gives you all the additional cold storage needed. This model is also UL-rated as an outdoor refrigerator for total versatility.
---
TUR-24BD UNDERCOUNTER REFRIGERATOR - BEVERAGE DISPENSER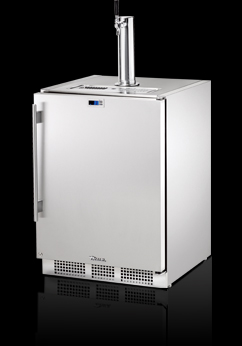 The True Beverage Dispenser gives you The Perfect Serve. Ideal for the beer connoisseur or for those who love to entertain, this draft beer dispenser uses our exclusive airflow technology to deliver a frosty and refreshing beverage, every time.Best of all,this versatile beer keg cooler is completely convertible to a Beverage Center, Wine Cabinet or All Refrigerator, making it adaptable as your needs change. No other in-home beverage dispenser will offer you the same perfect serve time and time again.